We create value for our clients. This sets us apart.
By deeply understanding our customers' priorities and challenges, we can provide products and services that increase their installed capacities and bottom line.
In other words, we create value for our customers.
This is the basis of our strategy and the key to our success.
By deeply understanding our clients' priorities and challenges, we can provide products and services that increase their installed capacities and their results.
In other words, we create value for our customers.
This is the basis of our strategy and the key to our success.
Our work methodology is customer-focused
Live the eXimo experience
This is what our customers think of our company's products and services.
Satisfaction
with technical support
Level of satisfaction
with the product
Why do our clients choose eXimo to be successful?
Petreven
"EXIMO has specifically developed a custom software for our company, which has enabled us to have a real-time Integrated Management System with indicators for drilling. They have been accompanying us for a decade, and besides providing high-quality professional and technical services, they have an excellent human capital. We continue to work and develop applications to ensure efficient processes that adapt to the ever-changing and demanding policies of the Oil & Gas market."
Gerente de Abastecimiento Argentina
MBP S.R.L.
"In 2016, due to our evolution and growth, we started thinking about developing a system that would adapt to our needs. In our search for service providers, we contacted EXIMO, who understood the presented need and carried out an excellent development. Today, it enables us to have control over all our operations, tool traceability, and manage the services we provide to our clients. They were able to develop reports and key performance indicators for management and decision-making, which are crucial in today's world. EXIMO has an excellent team of professionals who meet the industry's demands and are constantly evolving. After more than 3 years, we can say that our IOA (Integrated Operations System) is one of the main assets of our company. We are very satisfied with the work done, the support provided, and we highly recommend them."
Representante Técnico y Jefe de Administración
YPF SA VP UP NOC
"The development of the EXIMO management system application, with a scope covering the integrated control and management of LPG dispatch, was successfully achieved and implemented. I must highlight the commitment and continuous communication demonstrated by the EXIMO team throughout the process, key factors in accomplishing the set objectives."
ILA S.R.L. para Ensign S.A.
"Since 2009, at ENSIGN Argentina S.A., we decided to implement a Quality, Health, Safety, and Environment Management System based on the corporate procedures we had been working with. As we wanted everyone to have access to it, we contacted Claudio Monsalvo, who showed us his product IQuality®, and from there we incorporated our system into that tool. We found that it is a magnificent product that strengthens and streamlines our integrated management system, easily adapting to our expectations and demands. Additionally, we have found excellent professionals in EXIMO who, along with their leader and manager, Claudio Monsalvo, have promptly addressed all our requirements, whether they were errors encountered in the tool's usage or changes and adaptations needed as we progressed with its use."
SP Argentina S.A.
"I became acquainted with the company EXIMO back in 2013 when I started working as the Systems Manager at SP Argentina. From the very beginning, they instilled confidence in me and left a very positive impression. We have been working with the IQuality® system in our company for several years. The product is excellent, and EXIMO's service is exceptional. I also had the pleasure of witnessing the operation of other products from the company, and I found them to be of high quality, user-friendly, and useful for the Oil & Gas industry."
Tesco Arg. S.A.
"Since 2013, we have been working together on the design, development, and implementation of personalized technological solutions for our company. We have received excellent professional attention and personal treatment in each of the tasks we have undertaken. Reliability, commitment, and fulfillment are premises that identify your CEO Claudio Monsalvo and your professional team."
Marbar S.R.L.
"Since the acquisition of a support software for our operations, iFluidos ®, EXIMO has provided us with the necessary support for its proper functioning, showing absolute willingness to solve any problems that may have arisen. I would highly recommend EXIMO as a software development and technical support company, as they adapt to the needs of their clients."
Quintana Wellpro S.A.
"The eXimo service has always been excellent, attentive to the company's requests. The systems we use are IDrilling® and IActivos®. We have been developing them according to our needs. Every time we need a change, we request it from the people at EXIMO, and they promptly respond with the requested change or improvement. Personally, in the years we have worked with the company, I have no complaints about the service provided to us, quite the opposite. Highly professional and equipped with all the tools in systems and information technology for the needs and development of every company in today's world."
Líder de Mantenimiento Preventivo y Correctivo
Transporte Lopresti S.R.L.
"The service we received from EXIMO started initially several years ago through the development of the ICarrier® system, which allows us to manage the tasks performed by the company's vehicles. Today, thanks to the constant support and commitment demonstrated by its members, eXimo provides us with reliable consultancy regarding the use of technology and systems within TRANSPORTE LOPRESTI SRL. Without it, carrying out all the management tasks would be truly complex and costly."
Prysmian Group
"During the 5 years that I worked in-company with EXIMO, I always saw this company as an entrepreneurial enterprise with a high degree of competitive development. I had the opportunity to experience and work closely with their flagship product, IQuality®, benefiting the company I worked for with its service, efficiency, data analysis, and the efficiency it brought to the Integrated Management System processes. IQuality is a magnificent product that remarkably strengthens and flexibilizes a company's integrated management system, as it easily adapts to the expectations and demands of any company interested in implementing and maintaining an IMS. The best part is that EXIMO has excellent professionals, not only because of their high level of knowledge in the field of software development, but also because the team they have is characterized by warmth, simplicity, and strong teamwork. Their leader and manager, Claudio Monsalvo, is a highly professional person with great charisma and market understanding, which strengthens the understanding and development of applications for the companies of interest."
Gerente QA/QC & Sostenibilidad Colombia & Ecuador
San Antonio Internacional
"I barely knew eXimo IDrilling® and I liked it. Its simplicity when using it is remarkable. I liked its unlimited capacity, which is usually very important in this type of work because a large amount of information accumulates in a short period of time. The interface with the maintenance software has been very useful, noticeably streamlining work in the maintenance office. The use of eXimo IDrilling® allows us to be constantly informed about what happens in the field (where the equipment operates) and also to generate the various reports that are essential for daily work."
Supervisor Mantenimiento Preventivo
Quintana Wellpro S.A.
"eXimo IActivos® is user-friendly and versatile software for generating reports. It features an excellent web design, relationships, and ways to track registered elements. Technical support is prompt and available online and/or remotely. Highly recommended for SMEs."
Mantenimiento Preventivo/Correctivo en Argentina
Fisterra S.R.L.
"EXIMO is a great company with a constant renewal of its ideas and continuous improvement in both its products and customer service. It is a company that knows how to listen and leverage its customers to provide them with a better product and service."
Petreven
"eXimo IQuality® is a highly developed and useful Quality Management system for managing documents and records within a company. One interesting aspect is the potential of the software, as it is highly customizable, allowing it to adapt to the specific needs of each company. It is user-friendly and provides easy-to-use functions. eXimo is always attentive to any concerns that may arise."
Petreven
"eXimo IActivos ® allows controlling preventive programs and recording corrective actions. It is the starting point for efficient asset management and reduction of unplanned downtime. The development of new functions and reports is possible through eXimo support."
Ing. Guillermo Arturo Figuera Campos
Oil Rigs Inspection and Maintenance Engineer
Herrenknecht Verical
"eXimo IActivos is a userfriendly, easy to handle software providing a verygoodtracability of thehistorical and pending/scheduledmaintenanceactivities in ourcompany. Itallows to carryoverthehistory of componentsifinterchangedbetweenrigs. Support isfullygiven and on time."
Rig Manager Salvador, Brasil - Alemania
PeCom
"EXIMO is a highly qualified company, knowledgeable in its field and the environment in which it provides its services. They always strive to deliver high-quality work. In particular, Claudio Monsalvo, their CEO, whom I have known for over 10 years, has always stood out for his honesty and work ethic."
Gerente General - COAM Servicios Petroleros
We invite you to review the success cases of our clients. Discover a universe of solutions that can also be yours.
We accelerate your business
with vanguard IT solutions.
We accelerate your business
with vanguard IT solutions.
Trusted by leading brands that support our work
We are proud to work with clients from all hemispheres
Learn more about trends, events and thought leadership.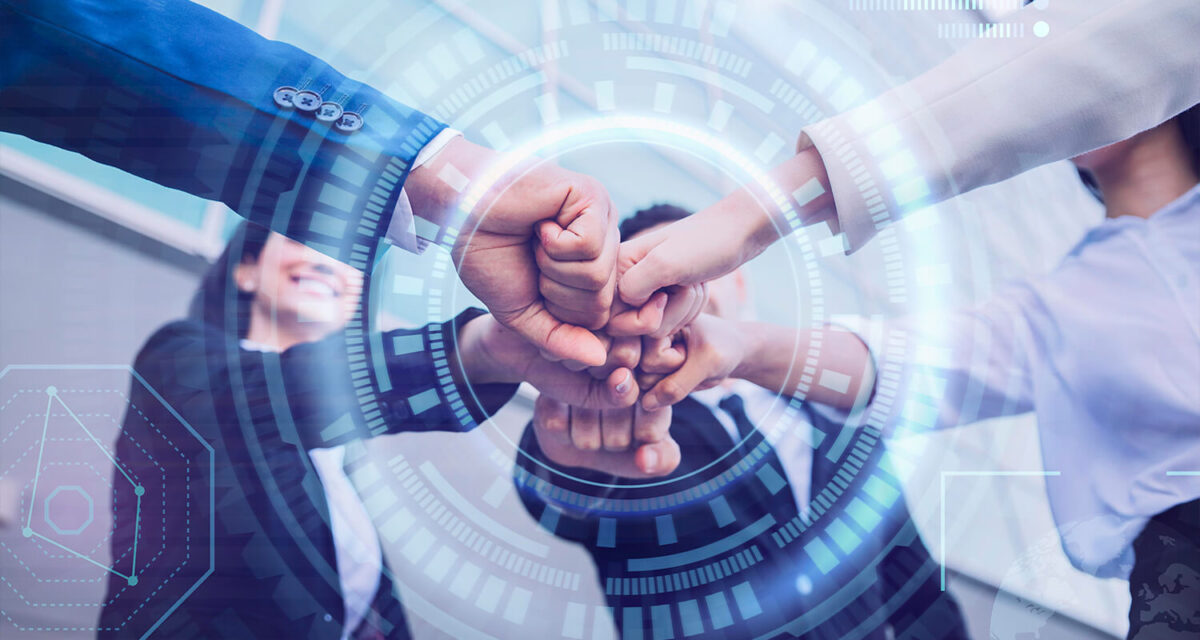 The contracting of external services or what we usually call IT outsourcing generally occurs when organizations grow and find themselves…
Shall we schedule
a conversation?
Use the form or send us an email at
or alternatively feel free to call
+54 (0299) 525-9328
Shall we schedule a conversation?
Use the form or send us an email at
or alternatively feel free to call
+54 (0299) 525-9328